The secret of our success?
Our Team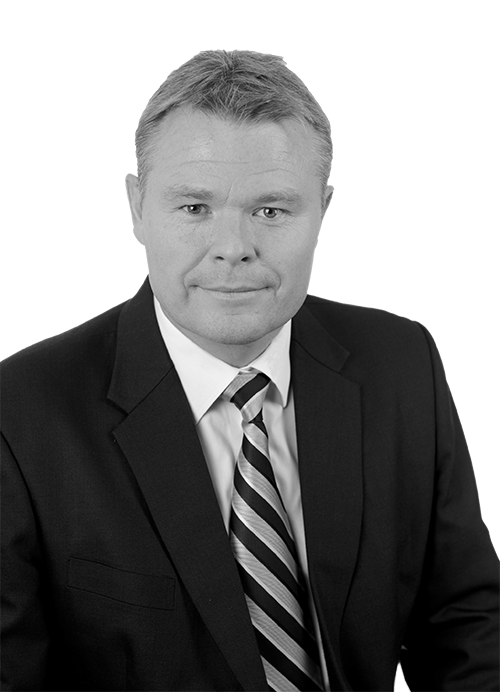 FlexFlight gives you the best of both worlds as Worldwide Operator and Worldwide Broker and we provide the very best in all aspects of aviation.
Our fleet combined with aircraft in our network consists of the best, most safe and exclusive aircraft from small, midsize and large cabin private jets to large airline aircraft.
FlexFlight can provide instant worldwide on-demand charter service 24 hours a day 365 days a year.
Our executive charter flights are not dependent on busy main airports. We fly you closer to where you want to go. You can change your destination on short notice – or even fly to several destinations on the same day – Your time is our schedule.
CHRISTIAN HONORE, FOUNDER & CEO
Christian Honoré
CEO
Christian Honoré is one of the founders of FlexFlight and is an experienced Boeing 737 Captain. He has great knowledge of the General Aviation industry  and as he is highly innovative, he is constantly working for developing and improving FlexFlight. Christian Honoré has many years of experience in board work, and therefore has a broad network and a natural knowledge of  the Danish industry.
You can contact Christian by Email: cho@flexflight.dk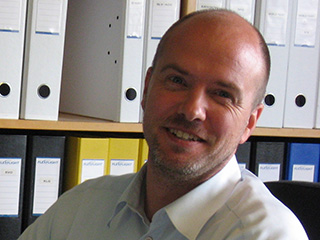 Rasmus Wilsom
NP Ground Operation
Rasmus Wilsom is one of the founders of FlexFlight and licenced pilot of Citation550. He has many years of experience in numerous different industries, which he benefits from with FlexFlight. Rasmus Wilsom is responsible for producing and reporting of accurate flight statements and calculations to our management clients, as well as checking our suppliers. His task is to make the operation running smoothly on a daily basis, at the highest level of security.
You can contact Rasmus by Email: raw@flexflight.dk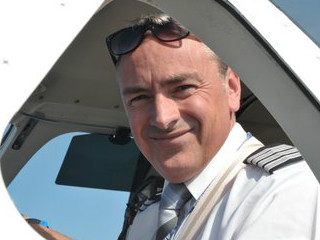 Ran Piontek
NP Flight Ops & NP Training
Ran Piontek is one of the founders of FlexFlight and is an experienced pilot on numerous types of aircrafts with more than 10.000 flight hours in the log. Ran Piontek has through his career flown on both Airbus 330 and Boeing 757 and various turboprops. Besides his position as Nominated Person Flight Operations, he works as Head of Training and CRM instructor and is an approved flight examiner e.g. on Citation 500/550/560 and DHC8. One of the tasks of Ran Piontek is to keep the operations running at the highest level of safety.
You can contact Ran by Email: ran@flexflight.dk
Jørn Hoxer Larsen
NP Maintenance
Jørn Hoxer Larsen has many years experience in the GA industry and is responsible for keeping our aircrafts both airworthy and in safe conditions and to plan the maintenance process of our entire fleet. He has worked with the aircraft throughout his career – both as a maintenance engineer, project manager and technical manager. His main task is to ensure that our fleet is constantly being maintained and always meet the applicable requirements and rules that apply at any time.
You can contact Jørn by Email: hox@flexflight.dk
Heidi Dandanell
Business Development Manager
Heidi Dandanell has been a part of FlexFlight since 2014. She has a longstanding background in Economics and Administration from several different industries. Her main task is to act as right-hand to the management, whilst also being a contributor to develop and maintain growth potentials in the organization.
You can contact Heidi by Email: hda@flexflight.dk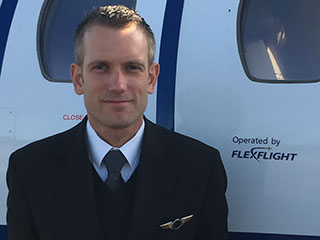 Carsten Pedersen
Chief Pilot & Compliance Monitoring Manager
Carsten B. Pedersen has flown business jets since 2005 and has a thorough knowledge of all our operation.  His main task is to keep daily routines to a high standard. As Compliance Manager he performs & monitors the internal auditing of FlexFlight – always looking to improve and optimize. You will find Carsten B. Pedersen in the cockpit of many of our flights across our fleet.
You can contact Carsten by Email: cab@flexflight.dk
Frank Sølling Jørgensen
First Officer and EFB Administrator
Frank Sølling Jørgensen has flown business jets since 2019 and you will find Frank in the cockpit of many of our flights with our Citation Bravo. Besides being a pilot Frank is also Electronic Flight Bag (EFB) Administrator and responsible for administrating the EFB system within Flexflight.
You can contact Frank by Email:
fan@flexflight.dk
Antony Marquis
Captain and Safety Manager
Antony has been flying Corporate Jets since 2001 and is Captain on the C550 and C525. He is also a qualified Solicitor (non-practising) and Mediator and is based in London. Antony is an experienced Safety Manager and manages the safety programme for FlexFlight.
You can contact Antony by Email: safety@flexflight.dk
Career Opportunities
Thanks for your interest in working for FlexFlight!
Unfortunately, we do not have any vacancies at the moment.
You can follow us on Twitter or Linkedin for all the latest news on openings as they become available.
Job applications should be sent to:
MAIN OFFICE
FlexFlight ApS
Lufthavnsvej 50
DK-4000 Roskilde
SAN MARINO | BANGKOK | TUNIS