OUR FLEET
From light to heavy jet, from regional to transcontinental.
Discover more about our aircraft.
charter request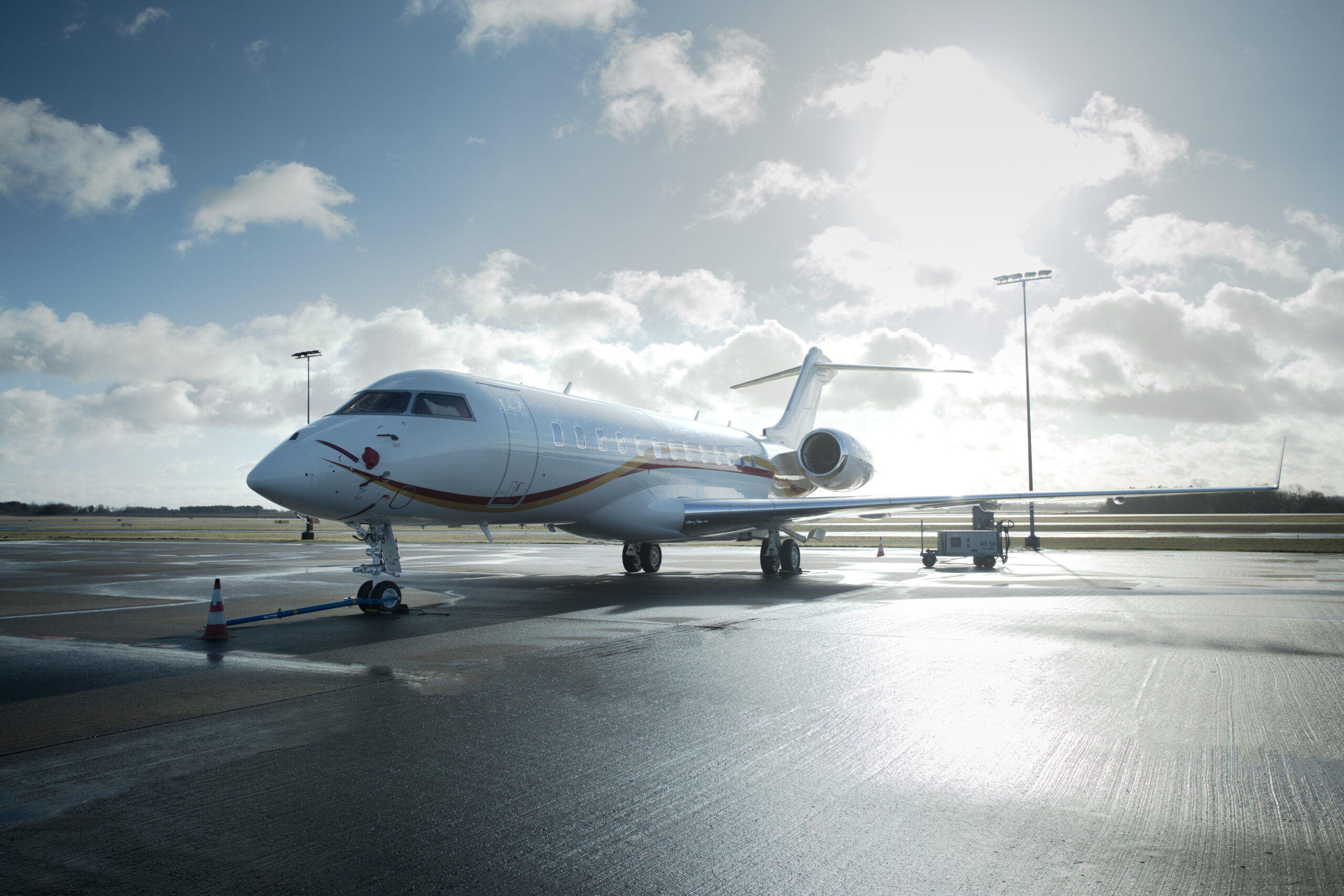 Global 6000, OY-SPA
The Global 6000 aircraft was designed to help you get things done – all from conducting a business meeting to getting a good night's sleep.
With the widest cabin in its class the aircraft delivers maximum comfort by providing long range flights up 6000 NM and accommodates up to thirteen passengers, which secures a very comfortable experience.
Challenger 605, OY-CCH
This heavy business jet is well suited for intercontinental travelling due to the aircraft's long range, yet suits various travel purposes of shorter distances as well.
The aircraft provides the absolut maximum comfort by providing seating capacity of up to ten passenger, bed capacity of four, provides a beautiful interior design and swivel seats.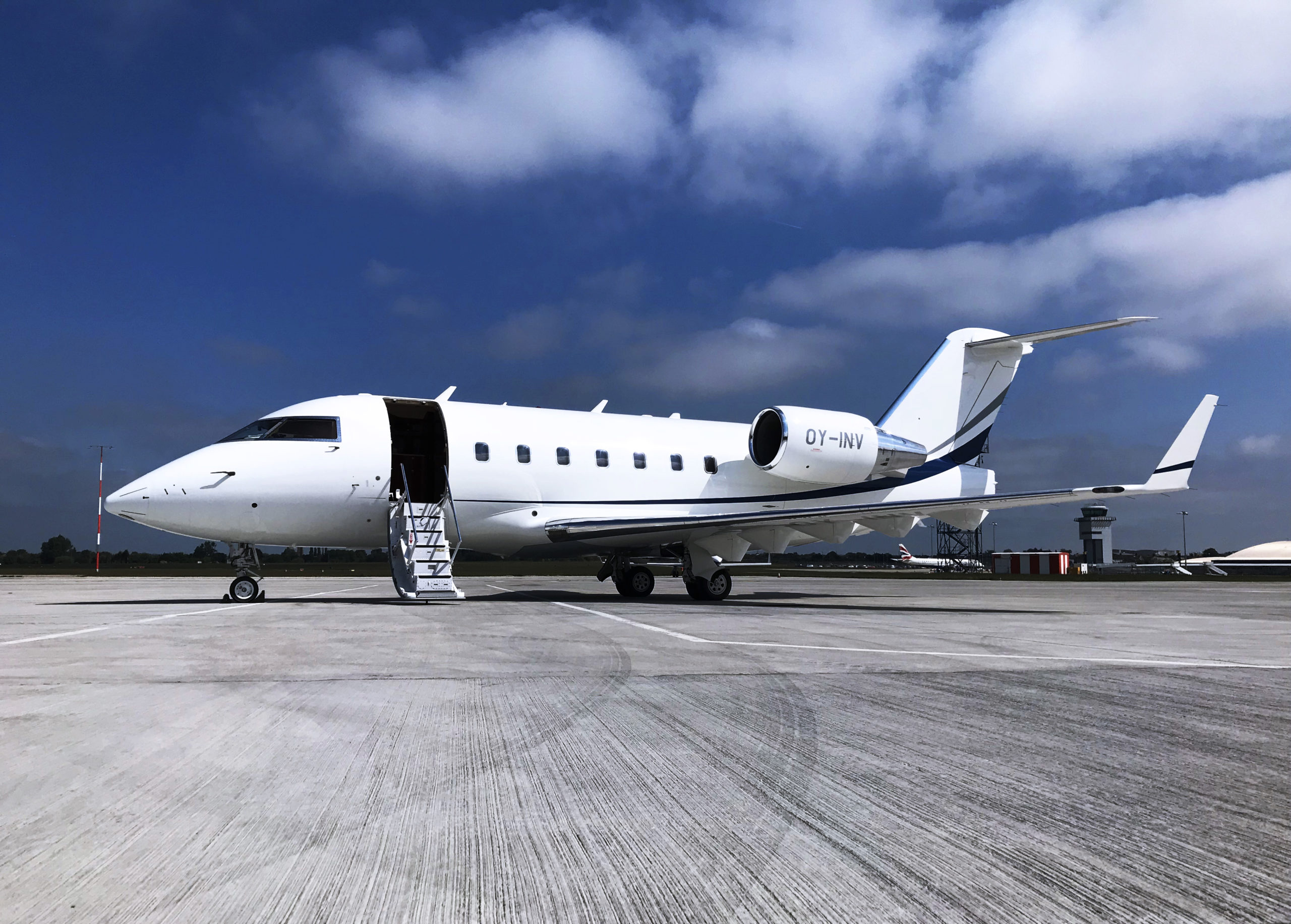 Challenger 604, OY-INV
The Challenger 604 intercontinental business jet sets the standard for comfort, low cabin noise levels and unprecedented cabin space.
It features an arrangement of eight club seats, all upholstered in custom dyed soft leather. The cabin also includes three comfortable divan seats.
Gulfstream G200, OY-IUV
Great range, cabin size and speed: the Gulfstream G200 has everything that a super-midsize jet should have.
Ideal for long-range transcontinental and transoceanic routes.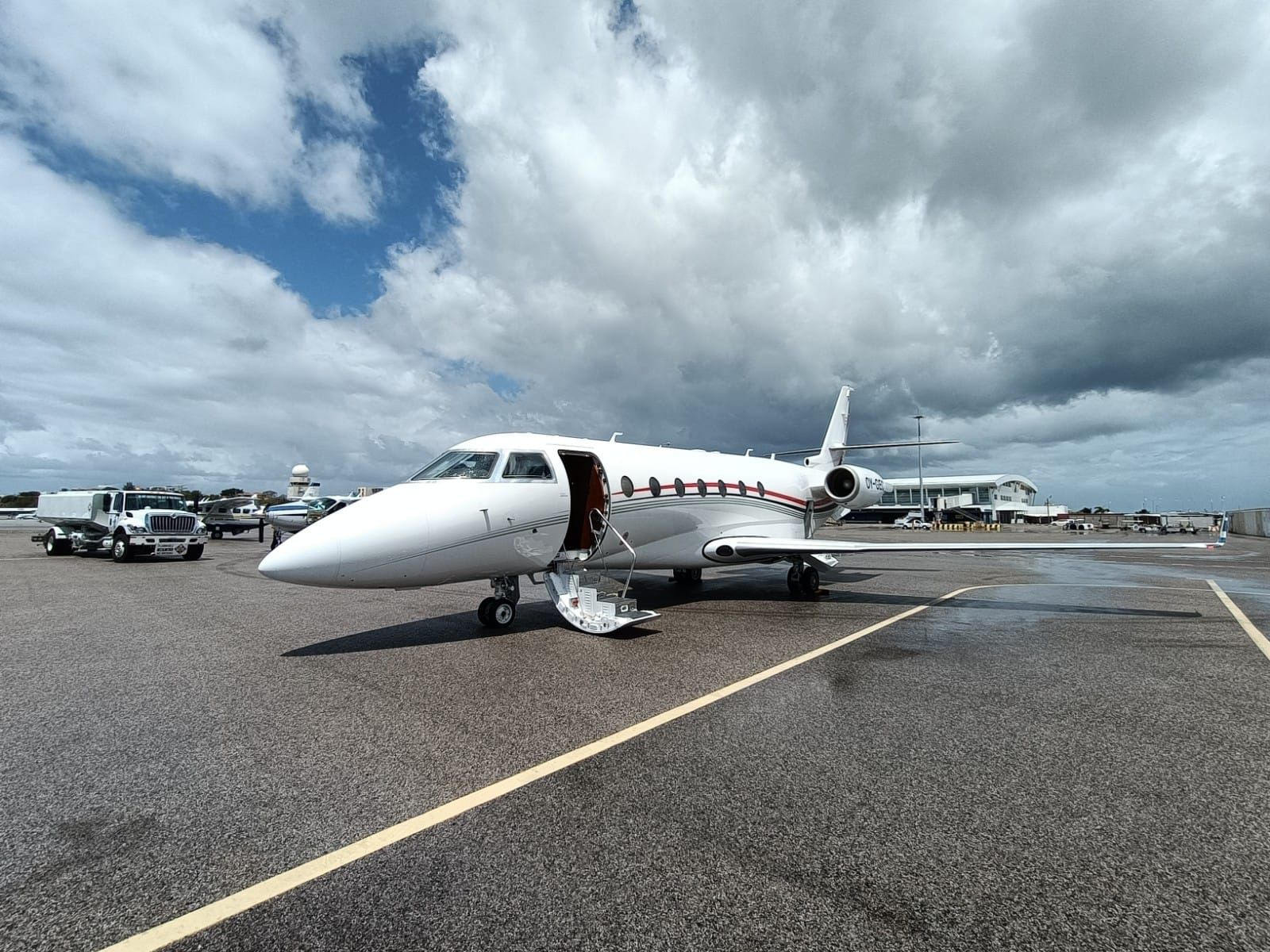 Gulfstream G200, OY-GEC
This super Midsize business jet is the ideal aircraft for longer transcontinental flights. It has a max range of 2900 nautical miles, and due to the design of the wings creates an economic and fast flight advantage when flying longer flights.
The aircraft has a beautful interior design and is equipped with swivel chairs with a pax capacity of ten passengers
Citation CJ2+, OY-JSW
The CJ2+ is the fifth generation of the popular Citation Jet series, a class of private jets designed to be both economical and high-performing. The design goals of the Citation Jet series can be summed up in three words: simplicity, economy and performance.
Seats are available for six passengers, which can track into the aisle and away from the sidewalls for greater comfort.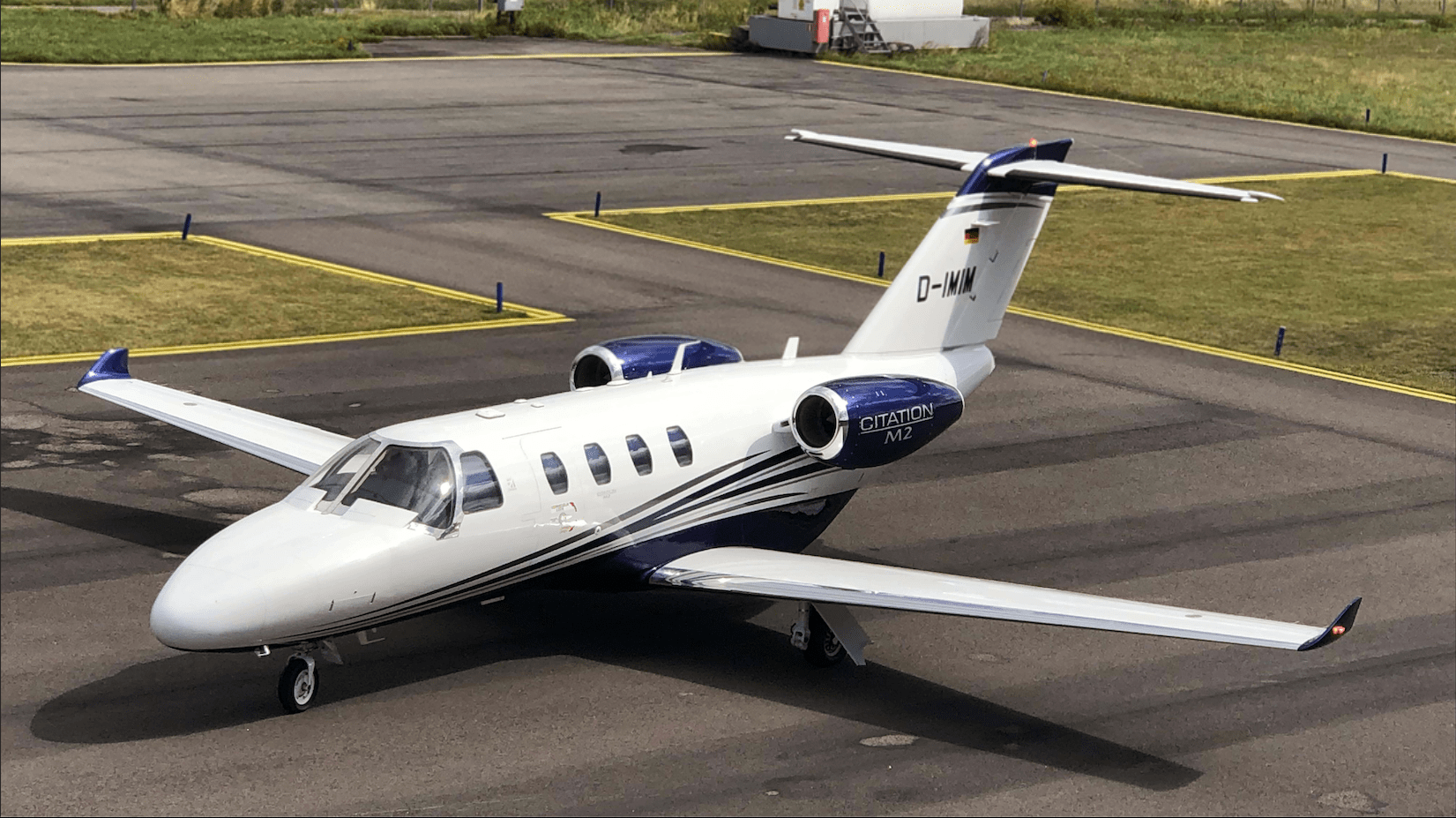 D-IMIM Private Cessna 525 Citation M2
The Citation M2 is the youngest aircraft in our fleet.
Delivered directly from the Cessna factory in 2020 it still has the scent and look of a brand new aircraft.
The spacious cabin can accommodate up to 5 passengers. Eight large windows emphasize the spaciousness of the cabin.
Pilatus PC-12, OY-GSB
The Pilatus PC-12 is well-known as a functional and reliable aircraft. Perfect for charter or corporate mission.
This aircraft can comfortably accommodate up to 8 passengers.
This single-engine turboprop aircraft is high-performing and perfect for a variety of mission.
Pilatus PC-12, OY-GSA
The Pilatus PC-12 is ideal to fly colleagues, family or even special cargo.
The aircraft features an arrangement of eight seats, all upholstered in custom dyed soft leather.
It has a maximum cruise speed of 265kts and the baggage compartment can store up to 600kg.
Pilatus PC-12/47E, OY-NBS
Pilatus PC-12/47E is a single-engine turboprop aircraft, which is ideal for various purposes, such as coporate travel, cargo transportation or as ambulance flight.
The aircraft is equipped with a self-service minibar and seats up to 8 passengers.