The Managing Model
The managing model that FlexFlight offers, is different from the model used by the big operators throughout Europe. Our model removes the risk of the variable costs from the Owner and places them with FlexFlight where they belong.
Aircraft Management
We know that owning, operating and managing a private jet can be a challenge. FlexFlight offers the perfect solution; we manage and operate the aircraft on your behalf. We aim to make the entire experience easy, taking care of all the essential tasks and maintaining the highest standards at all times.
In other words, we look at the details of aircraft management while you enjoy the benefits.
We work in accordance with strict international regulations and we hold a Danish Air Operator Certificate (AOC). When collaborating with FlexFlight, you can rest assured your aircraft will achieve optimum performance and safety standards.
FlexFlight Aircraft Management services include:
Support when buying new or selling an aircraft
Administering licensing requirements
Organizing insurance
Organizing and training crew
Aircraft maintenance scheduling
Catering and cleaning
An operations department for flight plans, slots and permissions
Financial advice for accounting and operating your aircraft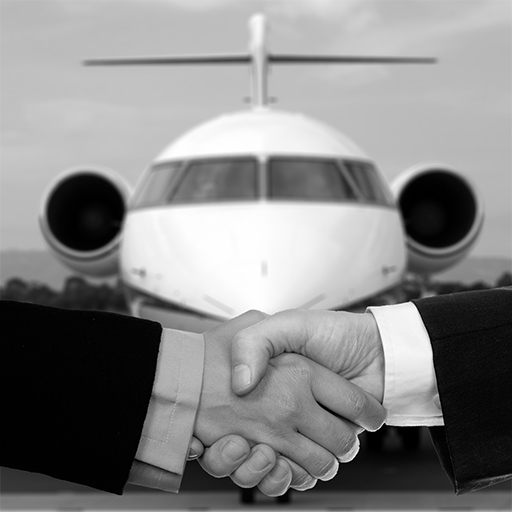 AIRCRAFT MANAGEMENT BENEFITS
In order to optimize travelling expenses the investor and the aircraft owner can use an aircraft whenever needed which means a new definition of flexibility and independence when planning business and private trips. Based on a professional chartering to third parties there will be additional calculable rentals. The licensed commercial maintenance will keep the value of the aircraft and your investment. Based on many years of experience we can help you buy and sell your aircraft.
Cost minimization
Easing the aircraft operator's financial burden by assigning the aircraft management regarding the crew management: access to experienced pilots, no in-house maintenance staff required
Tax-exempted aviation fuel
Purchasing benefits through aircraft fleet contracts (maintenance, insurance, spare parts)
Special conditions for investors regarding all aircraft types
Minimized administration effort
Coordination of maintenance, defining and supervising of maintenance tasks
Pilot training (licenses, security training) monitoring and compliance with all aviation regulations
Calculation of flight offers
Aircraft fleet management
Professional flight preparation, flight planning and post-calculation
Budget-oriented travel and cost management.
ACCOUNTING SERVICES
FlexFlight provides Accounting Services to ensure full transparency for our Aircraft Management clients. This service includes:
Efficient Invoice control and cost management. Full transparency for the customer; whereby all records, original documents, transactions and invoices, directly involving the aircraft are made available to the owner.
Extensive monthly reporting to the customer including a full account of all charges; backed-up with copies of all original invoices.
FlexFlight ensures the validity of all charges; and provides you with a single monthly invoice summarizing all costs incurred against the aircraft during the preceding month.
All discounts for services relating to the aircraft are passed on directly to you. You benefit from the discounts we receive.
AIRCRAFT SALES
Helping you select the right type of aircraft, locate the specific aircraft, and buy or lease it at the right price is an important service provided by FlexFlight. Unlike a typical broker, our extensive operational experience with all types of corporate aircraft gives us highly qualified, critical judgment. Through an international network of knowledgeable representatives, ongoing research of the pre-owned aircraft market and strong relationships with domestic and foreign manufacturers of corporate aircraft, FlexFlight is uniquely qualified to help you find the aircraft that best suits your needs and financial situation.
The purchase, sale or trade of an asset as sophisticated as a modern business jet warrants the presence of an expert third party who's on your side. We are very effective in this role.
The Part-NCC model
If you do not wish or require a full Aircraft Management solution or you fly your aircraft on a private basis FlexFlight can also assist with a Part-NCC solution.
By August 2016, all non-commercial operators of complex aircraft that have their principal place of business or residence in EASA Member States will have to comply with Part-NCC, a new European regulation.
What aircraft are affected?
All aircraft heavier than 5,700kg, or equipped with more than 19 seats, or equipped with more than one jet or turboprop engine must comply with Part-NCC. All helicopters heavier than 3,175kg, or equipped with more than nine seats, or with a minimum crew of at least two, must also be compliant with Part-NCC.
Who does it affect?
Part-NCC is important for people and companies in Europe or flying to Europe by private aircraft on a regular basis. The regulations apply to all operators of complex aircraft that fall within specified weight and size guidelines, and that have a principal place of business or residence in the EU, even if the aircraft is registered in a non-EASA country.
The NCC solution includes:
Operations Manuals
Management Systems
Approved Minimum Equipment Lists (MEL)
Specific Crew Training Requirements
Airworthiness Management