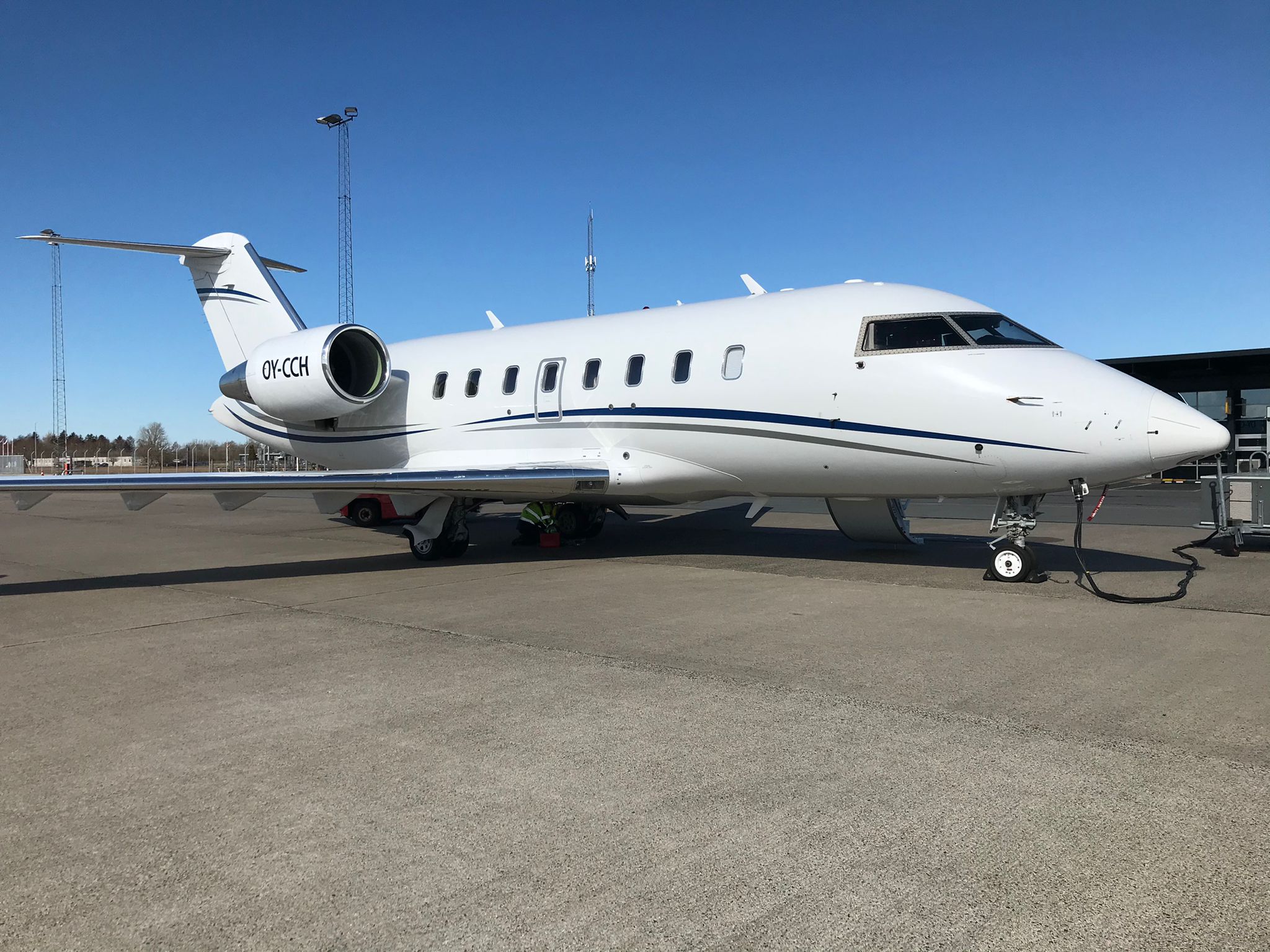 The Challenger 605 is a perfect match for long range flights. This heavy business jet sums up all the components when relaxtion and comfort are a priority. The aircraft has a max range of 3500 nautical miles and suits a variety of travel purposes.
The aircraft cabin has comfortable, pedestal-mounted swivel chairs, bed capacity of four, seats up to ten passengers, has a hot and cold beverage area as well as a well-equipped mini-bar.
Heavy Business Jet
The Challenger 605 is the popular choice because of its long range capability, the premier comfort available in the aircraft as well as providing a wider cabin space.
Hot Meal Service
Onboard you will find a spacious galley with a selection of hot and cold beverages and snacks. On every flight, we serve a hot Business Class meal suitable for the time of the day.
Up to 10 passengers
The aircraft can accommodate up to 10 passengers and has a bed capacity of four, which suits the need for relaxation and comfort while travelling long range. 
| | |
| --- | --- |
| Year of Manufacture | 2009 |
| Interior refurbishment | 2009 |
| Exterior refurbishment | 2009 |
| Seating configuration |   |
| Cockpit | 2 |
| Flight Attendant | 1 |
| Cabin | 10 |
| Belted Lavatory | No |
| Bed capacity | Yes |
| Smoking allowed | No |
| Pets allowed | Yes |
| | |
| --- | --- |
| Max range | 3500nm (6.482km) |
| Max cruise speed | 870 km/h |
| Max altitude | 12.496m |
| Takeoff distance | 5.800ft (1.767m) |
| Max cargo weight in the baggage compartment | 193 kg (425 lbs) |
| Cargo door dimensions | 87×61 cm |
| Baggage Volume | TBAm³ |
| Cabin height | 1.85m |
| Cabin width | 2.49m |
| Cabin length | 866cm |
| | |
| --- | --- |
| Full refreshment Center | Yes |
| Hot meal service | Yes |
| Satcom phone | Yes |
| Poweroutlet 110 v | Yes |
| Ski-tube | Yes |
| Wi-Fi on board | No |
| Aft Lavatory with door | Yes |
| Smoking allowed | No |
| Pets allowed | Yes |
| Owner's approval | No |
CHALLENGER 605 MAX RANGE MAP FROM AALBORG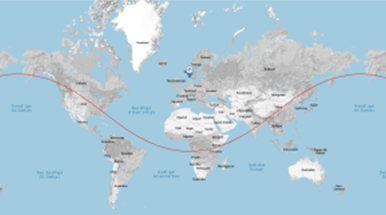 Request a Quote
If you would like a quote for this aircraft please request it here