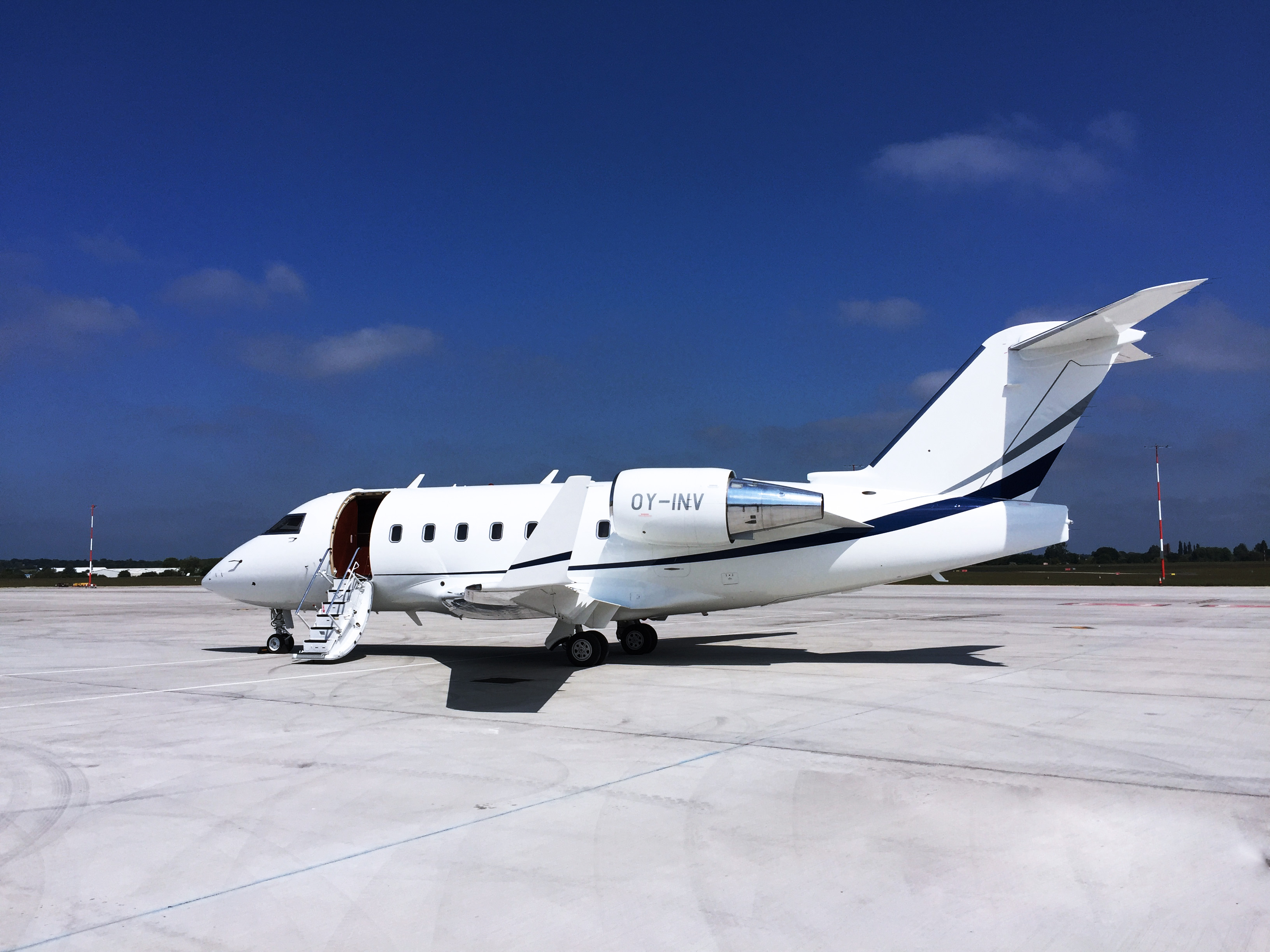 The cabin has a generous stand-up height and over 8 feet in width.
The galley features hot and cold beverages and hot meals available upon request. Located aft is a private lavatory with flushing toilet, vanity, sink and hot water.
Intercontinental Business Jet
The Challenger 604 intercontinental business jet sets the standard for comfort, low cabin noise levels and unprecedented cabin space.
Seat arrangement
It features an arrangement of eight club seats, all upholstered in custom dyed soft leather. The cabin also includes three comfortable divan seats.
Up to 11 passengers
The aircraft can accommodate up to 11 passengers and provide a 3.800nm range (7.037km) with non-stop connection for London to Chicago, Riyadh to Paris and other key city pairs.
| | |
| --- | --- |
| Year of Manufacture | 2005 |
| Interior refurbishment | 2011 |
| Exterior refurbishment | 2018 |
| Seating configuration | |
| Cockpit | 2 |
| Jumpseat | Yes |
| Cabin | 11 |
| Belted Lavatory | No |
| Bed capacity | 4 |
| Towbar | Yes |
| Smoking allowed | No |
| Pets allowed | Yes |
| | |
| --- | --- |
| Max range | 3.800nm (7.037km) |
| Max cruise speed | 870km/h |
| Max altitude | 12.497m |
| Takeoff distance | 5.800ft (1.767m) |
| Max cargo weight in the baggage compartment | 193kg (425lbs) |
| Cargo door dimensions | 87x71cm |
| Cabin height | 1.85m |
| Cabin width | 2.49m |
| Cabin length | 8.66m |
| | |
| --- | --- |
| Cabin Attendant | Yes |
| Hot meal service | Yes |
| Espresso machine | Yes |
| Dual DVD player | Yes |
| Airshow | Yes |
| Wi-Fi on board | No |
| Satcom phone | Yes |
| Aft Lavatory with door | Yes |
| Smoking allowed | No |
| Pets allowed | Yes |
Request a Quote
If you would like a quote for this aircraft please request it
Download PDF
Download a FlexFlight branded PDF with aircraft specifications
Download PDF
Download an unbranded PDF with aircraft specifications